"Phone Booth", "Panic Room" and now the "devil" all have something in common. They are all put in one place and they all have a fascinating tension due to their simple implementation." Devil "is the story five people who get stuck in an elevator and one of them is the devil. Weird things start to happen in the elevator and the group begins to turn on each other quickly.


The film is not really a horror, it is more mystery thriller of all kinds. It begins in serious cases quickly and maintains the interest and momentum throughout. The mystery of the film is who is the devil and that the search becomes much more difficult as the film progresses. We have five people who are as imperfect as you get, but all nice and normal someway. Several times during the film we are subjected a black screen when the lights go down in the elevator and they can be a little scary stuff cheap, but they build tension with success you expect what happened and what will be there when the lights go back on.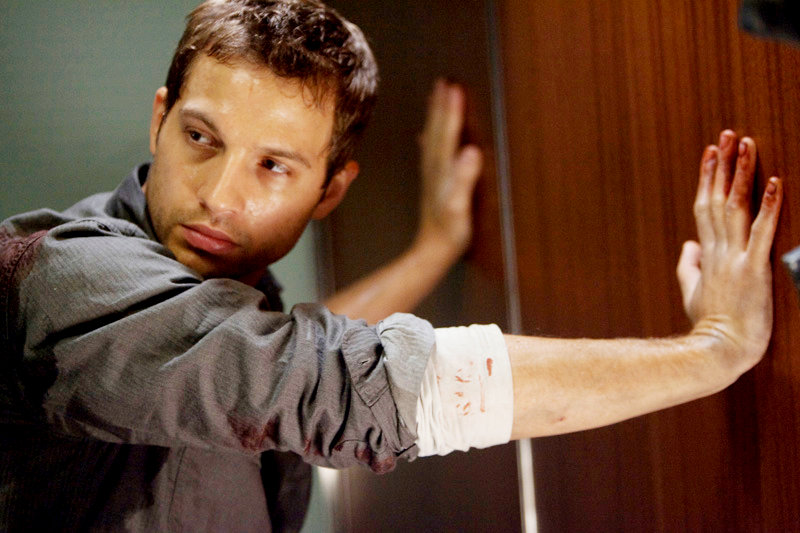 Devil in the distribution is a collection of solid players who are not exactly a list of players. 500 Days of Summer's Geoffrey Arend is very entertaining as the sarcastic, talkative costume that has a lot of fun with his role. Dark Blue Logan Marshall-Green is also well cast as the guy from the army who becomes number one suspect early on. The film is not everything in the elevator, as he also follows a cop who tries to understand all the strange events that unfold. The film itself very well and sticks closely to the extent of the skyscraper to maintain attention on the comings and goings in the elevator. The climax of the film is well executed though somewhat predictable, but it does not take a hard right turn land daft, which is a welcome surprise.
Devil works well in its limited scope and that's all you can ask from a movie, just do what he proposes to do. With an end more inventive and more nervous Devil script could have been a real winner, but it turns out to be a very solid thriller / mystery.